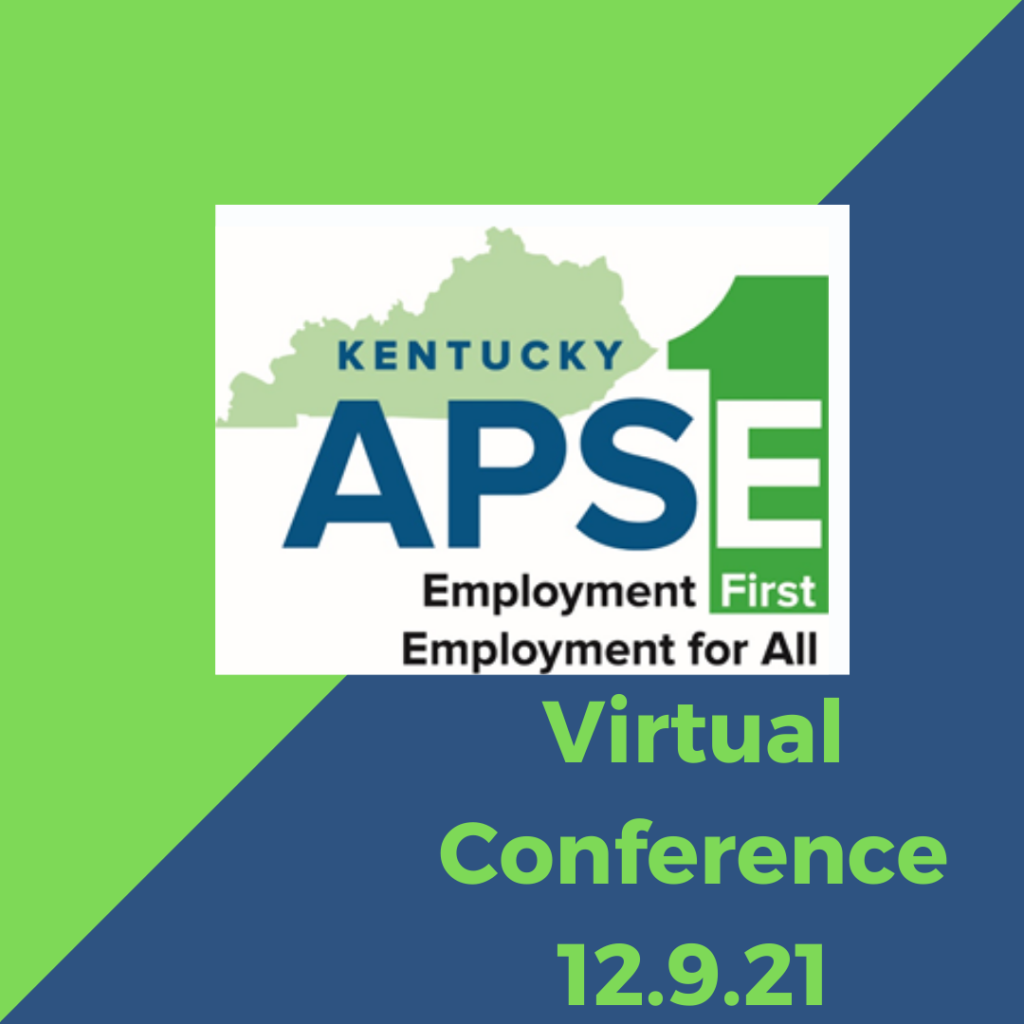 December 9th, 9:30 – 5:00 Eastern
6 hours of supported employment continuing education; CRC (including 1.25 Ethics) and CESP credit pending. Sessions will be recorded & available for 2 months following the event, so you don't miss any of the content! (Note: CRC credit may only be available for the live sessions.)
All sessions will be held on Zoom and links will be sent to registrants the week of the event.
The Mix & Jingle will be December 8th, 6:30 – 8:00 Eastern
Come & Go or Enjoy the entire event! This is a social time to network & laugh.
We will open and close with keynotes and have 3 rounds of concurrent sessions. Topics will be posted soon, watch for details!
Registration is Open! CLICK HERE TO REGISTER
APSE Members $30.00
APSE Non-Members $45.00
Not an APSE member but interested? Want to join? If you JOIN BEFORE THE CONFERENCE, use code "KYAPSE" upon joining for a reduced new member rate AND the reduced conference rate! Learn more and join at https://apse.org/membership/membership-benefits-types/
Kentucky APSE is our state chapter of APSE: The Association of People Supporting Employment First. Learn more here.