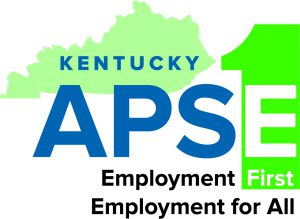 Kentucky APSE is a chapter of APSE 
Join APSE Today! Learn more about APSE!
Vision/Mission/Values
Vision
People with all types of disabilities are employed, pursuing careers and building assets just like people without disabilities.
Mission
To advance employment equity for people with disabilities.
Values
We believe that everyone can and should work, and have the dignity of determining their career path.