Welcome to Kentucky APSE, a resource for everyone interested in seeing employment as a real option for all Kentuckians, regardless of impact of disability.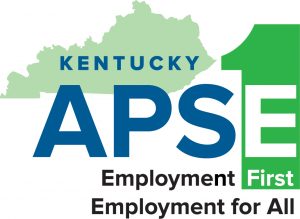 2021 conference of Kentucky APSE will be December 9th!
This year's virtual conference will include 6+ hours of CEUs . Click here to learn more!
Gov. Andy Beshear recently signed an executive order that strengthens Kentucky's commitment to increase meaningful employment of people with disabilities in the general workforce and support them and their families through the Employment First Council.
The executive order assures that competitive and integrated employment in the community is the first and primary option for people with disabilities who desire employment, and that state policies and regulations are in line with that goal.
"I envision a brighter future for all of our citizens, and that includes meaningful job opportunities for Kentuckians with disabilities, regardless of the level of disability," the Governor said. "By collaborating the efforts of public and private groups in the Employment First Council, we can draw on the strengths of all of our communities and break the cycle of poverty through better paying jobs for all.
"We are committed to righting inequities and breaking down barriers for our citizens with disabilities who desire to have a meaningful career. Too often people with disabilities are relegated to the sidelines in our communities, when they have significant contributions to make to our workforce and society."
Jacqueline Coleman, the Lieutenant Governor and Secretary of the Education and Workforce Development Cabinet, said: "We owe it to Kentuckians with disabilities to provide job opportunities that break down barriers and strengthen our families. This executive order is the right step towards building an economy that works for all. ‬Through the Employment First Council, we can continue to develop a workforce in which no one is underestimated or left behind."
Read the full Press Release and Executive Order here
Want to learn more about the Certified Employment Support Professional credential? Click here!
Check out this  video on Customized Employment in Kentucky!