Welcome to Kentucky APSE, a resource for everyone interested in seeing employment as a real option for all Kentuckians, regardless of impact of disability.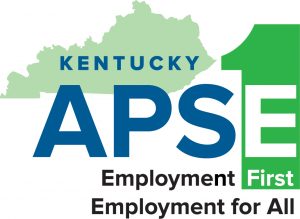 Kentucky APSE thanks Kentucky Senator Danny Carroll for sponsoring Senate Bill 104, now signed into law.
Kentucky's new Employment First law was featured in a recent article in the Owensboro Messenger-Inquirer
Learn more at www.employmentfirstky.org 
June, 2020 Employment First Executive Order:
The executive order assures that competitive and integrated employment in the community is the first and primary option for people with disabilities who desire employment, and that state policies and regulations are in line with that goal.
"I envision a brighter future for all of our citizens, and that includes meaningful job opportunities for Kentuckians with disabilities, regardless of the level of disability," the Governor said. "By collaborating the efforts of public and private groups in the Employment First Council, we can draw on the strengths of all of our communities and break the cycle of poverty through better paying jobs for all.
Read the full Press Release and Executive Order here