Welcome to Kentucky APSE, a resource for everyone interested in seeing employment as a real option for all Kentuckians, regardless of impact of disability.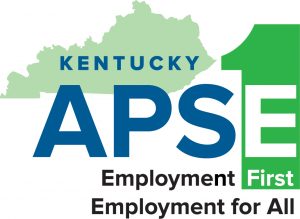 May 11 – 12th
Lexington, KY
Click here to Register 
Click here for more information 
Employment First Works for…
Check out our new series of success stories. We will share one a month.
If you have a story you would like to submit for sharing, please contact us at kyapse@apse.org.
February story – Supported Employment Works for Albert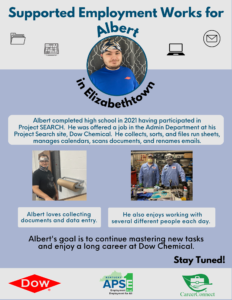 Congratulations to our reelected Board Members!
Annette Jett
Jeff White
Ashley Taylor
Kentucky is an Employment First State 

Kentucky APSE thanks Kentucky Senator Danny Carroll for sponsoring Senate Bill 104, now signed into law.
You can find the full Employment First legislation and more on the Employment First Council, including meeting schedule, here.
Kentucky's new Employment First law was featured in a recent article in the Owensboro Messenger-Inquirer