SUPPORTED EMPLOYMENT WORKS!
Pre-Conference on Employer Engagement
October 17th, 10:00 – 4:00


Beth Davisson – Kentucky Chamber of Commerce, Executive Director of the Workforce Center will open a full day on how to better engage with employers to promote the employment of people with disabilities
General Conference October 18-19th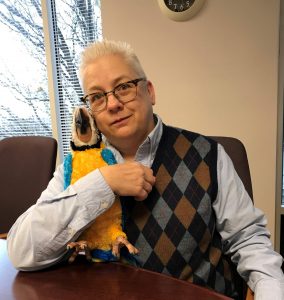 Bev Harp – Innovative Supports for Autistic Workers, UK – HDI will open our General Conference with A Real Bird:  Acutally Autistic Advocacy.  Signs everywhere indicate that too many people are still puzzled about autism. This presentation will help you to understand the damage that can be done by poor choices in wording and symbols and to question the effects of stigma on employment outcomes. Prepare for an autistic riff on what's real and what isn't, an exploration of what makes a job, a concept, an ally, and a parrot Actual.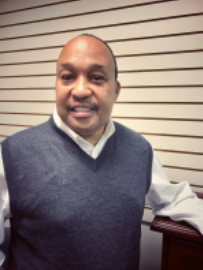 Ivan Garr – Peer Support Specialist, Wellspring will close our General Conference. He will ask the questions: What labels are you wearing these days?   Not the labels on your clothes – what labels do you see when you look in the mirror or describe yourself to someone?  How do you label others?
This year's conference will feature:
20 breakout sessions on disability and employment including:  Sessions from employers who have hired Supported Employees ** Job Development/Lessons from Many Years in the Field ** Pre ETS/Transition/Making Sens of it All ** Career Pathways ** Working with Young Job Seekers  ** Benefits of Having People with Disabilities on YOUR Staff ** Customized Employment ** Digging into PCEPs ** ADA Case Law & Employment ** VR/OFB Service Fee Memorandums & Updates ** Waivers & Employment – Q&A ** Work Incentives & How to Identify Them **  Disclosure & Reasonable Accommodation ** Making Sense of Long Term Supports ** Time Management for the Employment Specialist ** And More!
Our Annul Meet & Greet kicks it up with Trivia Night! Bring or Join a team and have fun!
Exhibits
KY APSE Awards breakfast & membership meeting
Great door prize at the end of the conference Friday
Fun door prizes throughout the conference!
Over 12 hours of Continuing Education hours for Supported Employment, CRC pending
Nominate someone making a difference in Kentucky! We will present several awards on October 19th, nominate someone! 
Intelligent Lives will be shown Wednesday evening at 6:30. Watch the trailer here! This film will be screened across the country, don't miss this opportunity! INTELLIGENT LIVES challenges what it means to be intelligent, and points to a future in which people of all abilities can fully participate in higher education, meaningful employment and intimate relationships.
We thank Build Inclusion for sponsoring the screening of this film!


Want to exhibit? Tables are $25/$40 with electricity, click here or contact Lisa Carrico at lisa.carrico@ky.gov for more information and to sign up.
The Conference will be held at the Clarion Hotel Conference Center on Newtown Pike in Lexington, KY.  Overnight rooms may be reserved at the discounted rate of $99/night by calling 888-390-4918 and letting them know you are with the "Kentucky APSE Annual Conference." Reservations must be made by September 27th to guarantee the discounted rate! 
Don't miss the Early Bird Rates! Join APSE today for all the benefits of Membership AND reduced rates for this conference! If you join AND register for our conference, use code "KYAPSE" when joining for a reduced introductory fee!  
We will have drawings for a prize for a NEW MEMBER! You can join now as you register or on site at the conference!  All APSE members will get one free drink at the Meet & Greet!
If you register by October 3rd:
Pre-Conference rate – $30 members/ $40 non-members
General Conference rate – $80 members/$90 non-members
Rates increase after October 3rd.  This year KY APSE will accept credit card payments! Find all rate information here.
Questions? Contact Katie Wolf Whaley at 859-218-5960 or kwolf@uky.edu.