Welcome to Kentucky APSE, a resource for everyone interested in seeing employment as a real option for all Kentuckians, regardless of impact of disability.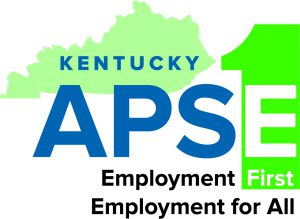 Thanks to all who made the 2017 Conference of Kentucky APSE a huge success! You can find links to some of the slides from our sessions here. 
If you are interested in bringing a KY APSE regional event to your region, let us know! kwolf@uky.edu
Want to learn more about the Certified Employment Support Professional credential? Click here!  Kentucky hosts the exam at least one time per year, at our annual conference, but can do so more often if there is interest.
Check out this  video on Customized Employment in Kentucky!