Welcome to Kentucky APSE, a resource for everyone interested in seeing employment as a real option for all Kentuckians, regardless of impact of disability.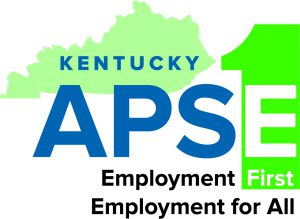 SAVE THE DATE: The 2018 Conference of KY APSE will be held October 17-19 at the Clarion Hotel & Conference Center in Lexington, KY. Details to come soon.
If you are interested in bringing a KY APSE regional event to your region, let us know! kwolf@uky.edu
Want to learn more about the Certified Employment Support Professional credential? Click here!
Check out this  video on Customized Employment in Kentucky!