Welcome to Kentucky APSE, a resource for everyone interested in seeing employment as a real option for all Kentuckians, regardless of impact of disability.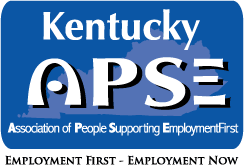 Kentucky will host the CESP Exam – December 13, 2016 in Lexington! Click for more info and the link to register.
Check out this new video on Customized Employment in Kentucky!
Thanks to all who attended the 2016 Conference of Kentucky APSE in Lexington! If you are interested in bringing a KY APSE regional event to your region, let us know! kwolf@uky.edu