Overview of Conference Schedule and Registration fees
Supported Employment Works!
The 2017 Conference of Kentucky APSE
March 28 – 30th, Campbell House, Lexington
Join us for this year's conference focusing on quality employment supports for people with significant impact of disability. We are excited to be at the Campbell House in Lexington, a beautiful property!
March 28th Pre Conference will focus on Transition from school to work. This is a big topic and we will have presentations all day on this one theme.
March 29 – 30th General Conference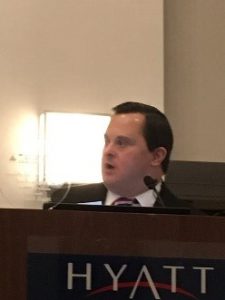 Mark Hublar will open our conference!  Mark lives and works in Indiana, attended Jefferson Community & Technical College, and shares his story of  inclusive education, employment and living an independent life.
Conference Sessions will include:
Motivational Interviewing
Engaging Legislators
Employer Panel: the Demand Side of Employment
Assistive Technology for those of us who aren't well versed in Technology
Time Management Tips for the Busy Employment Specialist
Making sense of Eligibility for IPS SE and Order of Selection
Innovative Supports for Autistic Workers
Results of survey about Waiver services & What we can do to remove obstacles
Q&A sessions on hot topics
Planning for Job Development
Translating Person Centered Job Selection into Job Development and a Job
Changes in the CRC Code of Ethics
Disclosing Disability
Social Media use as it relates to Job Seekers (& Employment Specialists)
And more! Watch as this list grows!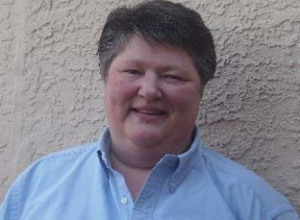 Melody Riefer, MSW, will close our conference! Ms. Riefer brings her vast professional background and personal experience with the behavioral healthcare system and will remind us all why we work with people, that we all have the capacity to heal, and that kindness overcomes so many ills in the world.
You don't want to miss:
Kentucky APSE Awards
Annual Meet & Greet in Bogart's Lounge
Door Prizes
Continuing Education hours provided (CRC pending final approval)
Who Should Attend?
Employment Specialists
Supervisors
VR Counselors
Case Managers
School to Work Transition Providers
Supported Employees
Family Members
Anyone wanting to learn more about effective employment supports!
Hotel Reservations 
BOOK BEFORE FEBRUARY 27th to receive the discounted room rate of $108/night. Complimentary parking & complimentary wi-fi included. To reserve a room, call the Campbell House at  (859) 255-4281 by February 27th and state that you are with the Kentucky Association of People Supporting EmploymentFirst.  Overnight reservations are the responsibility of each registrant.  
CESP Exam 
The CESP exam will be held following the closing of the conference at the Campbell House.  The CESP (Certified Employment Support Professional) certification program has set a national standard of knowledge and distinguishes Employment Support Professionals who have shown they have the skill and competence to perform the requirements of the job. There is an application process and you must be approved before you can sit for this national certification exam. Details & link to application to be posted soon. 
Questions about the conference? Contact Katie Wolf Whaley at kwolf@uky.edu or 859-218-5960.